Cake SmasH Photography
Because They Grow Up So Fast
Hey! My name is Steph, and I'm professional Cake Smash photographer in Edmonton. I've been in business for over 8 years now, and in that time I've photographed hundreds of Cake Smashes. I absolutely adore my job, and I would be so thrilled to work with you!
Putting You First
Whether you're looking for something elegant and minimal, a boho set with gorgeous aesthetics, or a fully themed set designed around something special, I can make it happen! I have three collections available – ranging from a basic for those who just want something simple, to a fully custom collection including a print package! Not sure what you're getting into? Check out my guide on What to Expect at a Cake Smash Session!
Book With An Experienced Cake Smash Photographer
I have over 8 years of experience as a cake smash photographer, and I strive to make sure every one of my clients has an incredible experience. Fun fact about me: before I started my journey as a photographer, I studied early childhood education. I like to think I'm pretty good with kids, and I'm not afraid to embarrass myself to get a laugh out of your little one!
Messy? Sure. Tons of fun for you and your little one? Definitely!
All Cake SMash Photography Collections Also Include: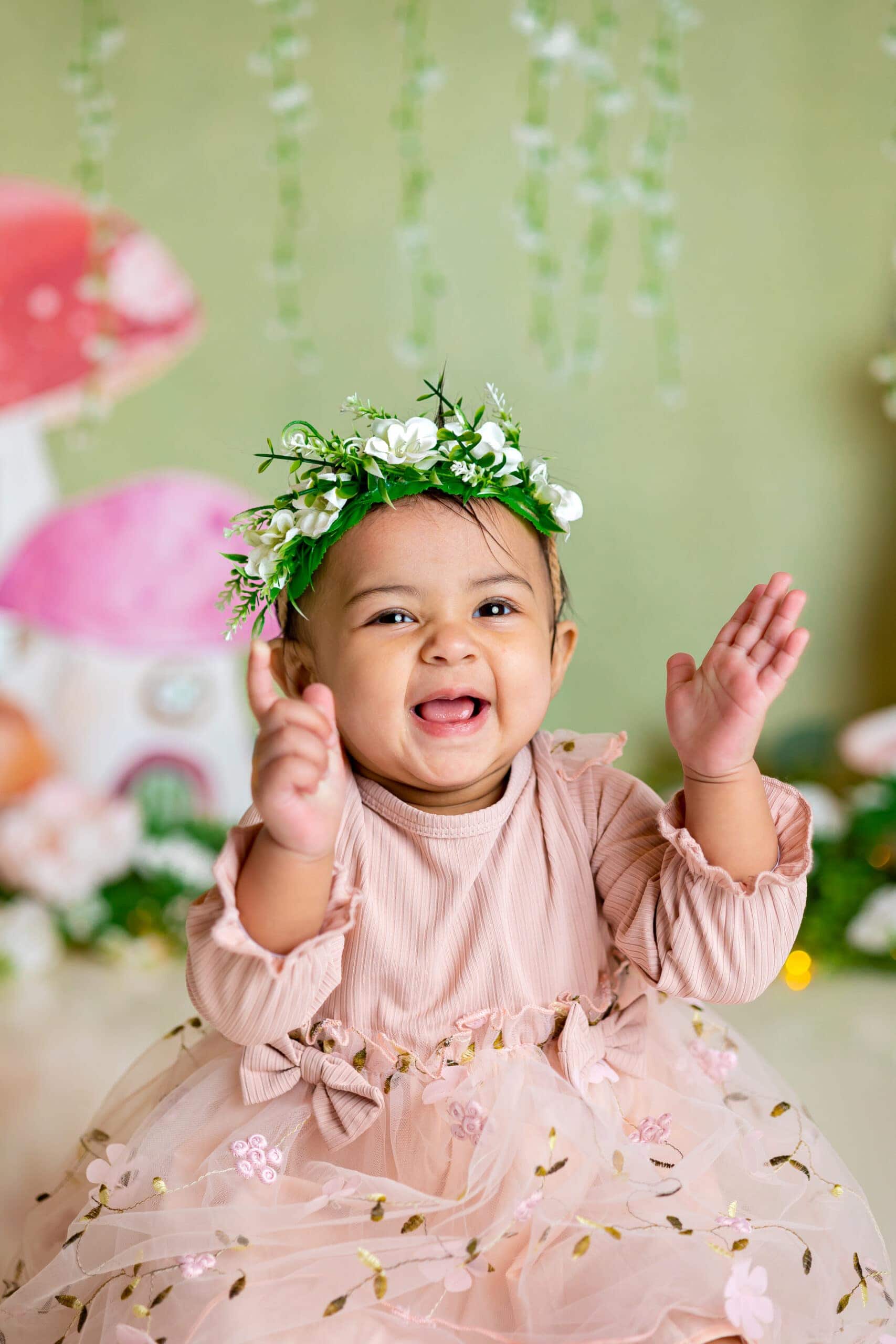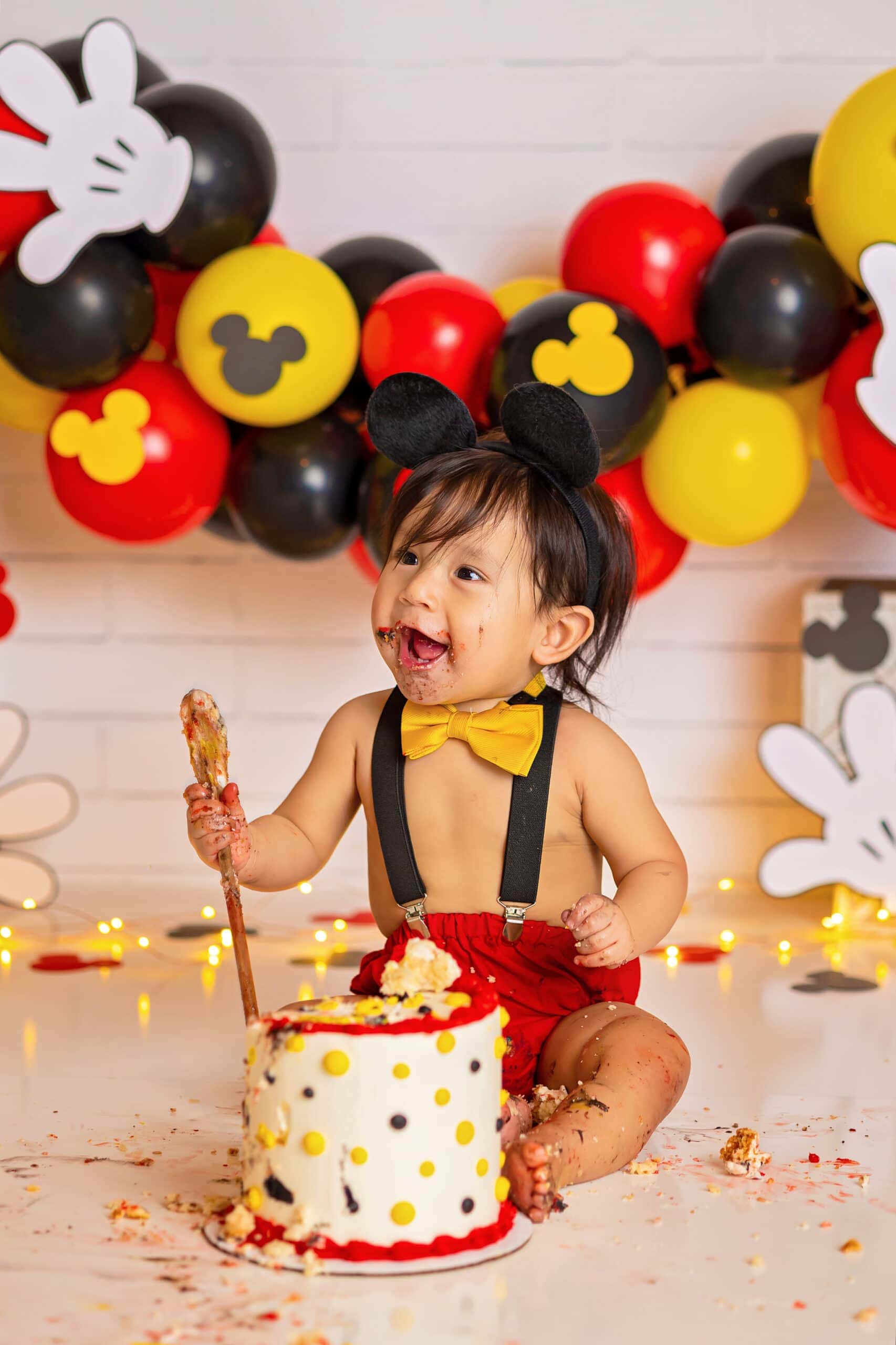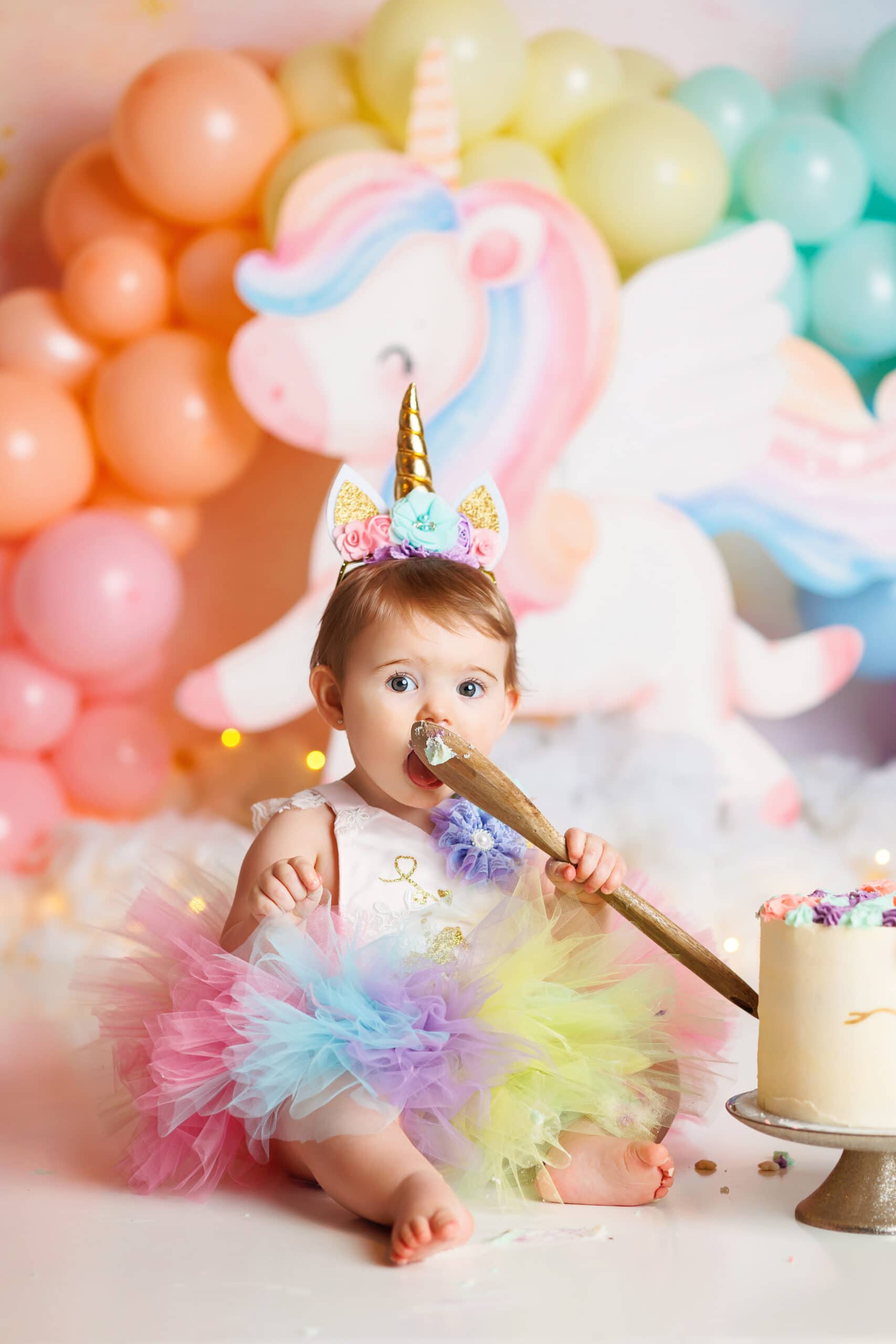 How Does It Work?
The process for booking a Cake Smash session is super simple! Here's an overview of what you can expect:
Booking A Cake Smash
Fill out my contact form to get in touch!
I'll send you some information about my available collections. You'll pick the one that suits your needs, sign a contract, and pay a $250 retainer fee to secure your session date – the remaining balance will be due just before your session. If you're choosing to create a custom theme, we'll also discuss your vision for the set.
During Your Session
A few days before your session, you'll receive a Cake Smash Prep Guide. This guide has absolutely everything you need to know for the day of your session. It includes some tips on how to prepare, what to bring, and what you can actually expect on the day of!
On the date of your Cake Smash, you can expect to stay at the studio for about 60-90 minutes, depending on the collection you chose. We'll spend some time getting your little one warmed up to me and the new space. They'll smash some cake and then get squeaky clean with a bubble bath cleanup; I'll be taking photos the whole time!
Final Steps
About a week after your session, you'll receive your proofing gallery – these images are not fully retouched! At this point you'll get to choose your favourite photos or purchase additional digitals and/or print products.
Once you've made your selection, I'll spend some time retouching your chosen images and ordering any print products that you may have purchased. You'll receive an email with your final gallery where you can download your images. That's it!
Cake Smash Photography: Themes
Choosing a theme for your session can be daunting, but it's also a ton of fun, I promise! I'll work with you right from the beginning to bring your vision to life. Here are some resources to help you:
Ready to get messy?
The first year of your baby's life is one of the most magical, joyful, and rewarding things you'll experience as a parent. Whether you're a first time parent or adding another little cutie to your family, it's important to take time to enjoy and capture the early days of their personality! That toothless grin, their full body giggle, their tiny hands and feet and the sense of wonder they have as they learn to explore the world around them. Capturing your child's personality as they grow is so important, because time flies!
Frequently Asked Questions
Keep In Touch
Subscribe to the mailing list and be the first to hear about mini sessions, promotions & other exciting stuff!