Love Stories: Zoe and Kurtis | Engagement Session in Mill Creek Ravine
Meet Zoe and Kurtis: Two lovebirds who share a love of gaming. They travelled to Seattle recently for a Pokemon Go event, where Zoe popped the question! She presented Kurtis with a handmade cross-stitch of an item called a "Mermaid's Pendant" – in the video game Stardew Valley, this is how your character can propose to one of the villagers. How cute 😍
We met in the Mill Creek Ravine for an engagement session. This time of year there's still lots of snow left, but the cold isn't so bad! Zoe was wearing a GORGEOUS coat embroidered with roses, and Kurtis was looking quite dapper in his vest. We took some fun photos along the trail and had lots of laughs!
Kurtis enjoys 3D printing as a hobby, and brought along a mold he printed to create the cutest snow ducks! We may or may not have left a trail of ducks behind us – I'd have loved to see the reaction of anyone who came after us.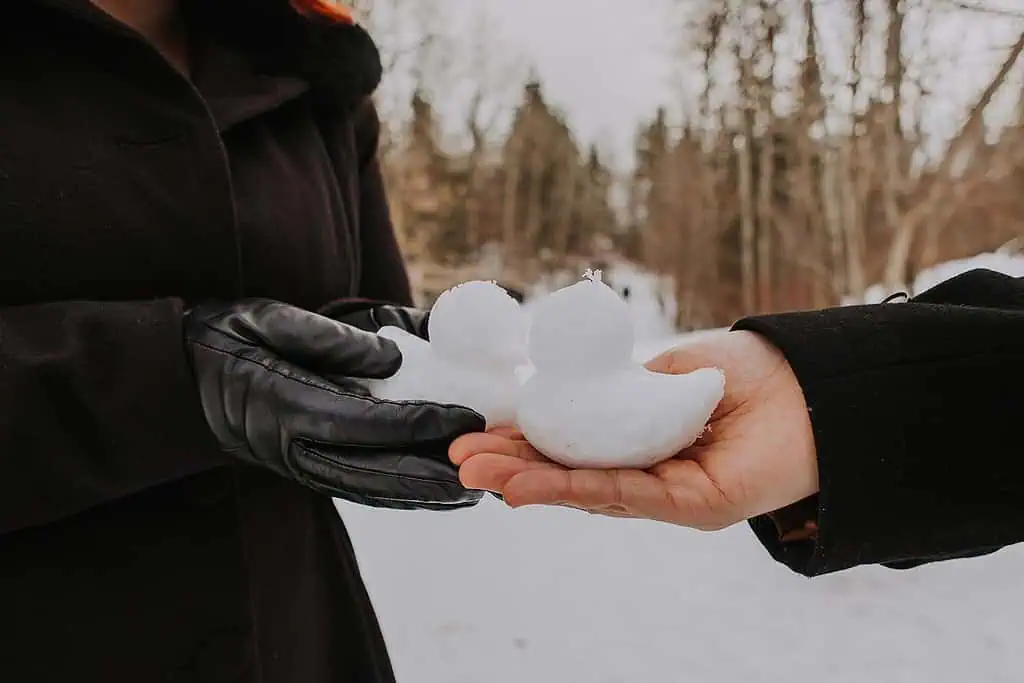 Further along the trail, there's an old wooden bridge and some stairs. This is one of my favourite spots to take wide-angle shots. These two really love each other, it warmed my heart 🥰
The light was gorgeous as we approached the end of the trail, and we took a couple photos to commemorate their proposal and shared love of Pokemon Go!